Product Information Management – company-wide with one system  

PIM Complete

Transparency and process reliability through system-supported creation, management and target group-specific publication of product information.
PIM, editorial system and content management system in one interface
The Noxum PIM Complete PIM system is used to centrally maintain product portfolios, product data, characteristics, characteristic values and product relationships via an intuitive interface. The integrated CMS component takes care of editorial tasks such as workflow and version-supported editing, correction and release of structured and unstructured content. The big advantage: all product information only has to be maintained once in the PIM system due to the consistent XML approach. The content created in this way is then available to all process participants for media-specific output.
Printed and digital publications
The PIM system is equipped with a series of publishers for the targeted output of media-neutral product information in the respective publication channels. These can be used to supply different channels with the same quality of information from a central data source, taking into account the specific layout features of each channel. In addition, the PIM system enables the media-optimized presentation of product information, incorporating value-added functions such as specially prepared search results, product finder and product comparisons.
Classification, feature maintenance, portfolios and standards
If required, current master data, graphics or parts lists from existing third-party systems can be imported into the PIM system via standardized interfaces and are thus available in consolidated form for further use. Industry-dependent, standardized classification systems and exchange formats such as XML, ETIM, ECLASS, BMEcat or UNSPSC are supported by the PIM system. Accordingly, print, Internet and XML catalogs, data sheets, price lists, checklists, labels, end customer brochures, flyers, tender texts or mobile websites can be created with just one system, while maintaining a consistent corporate design.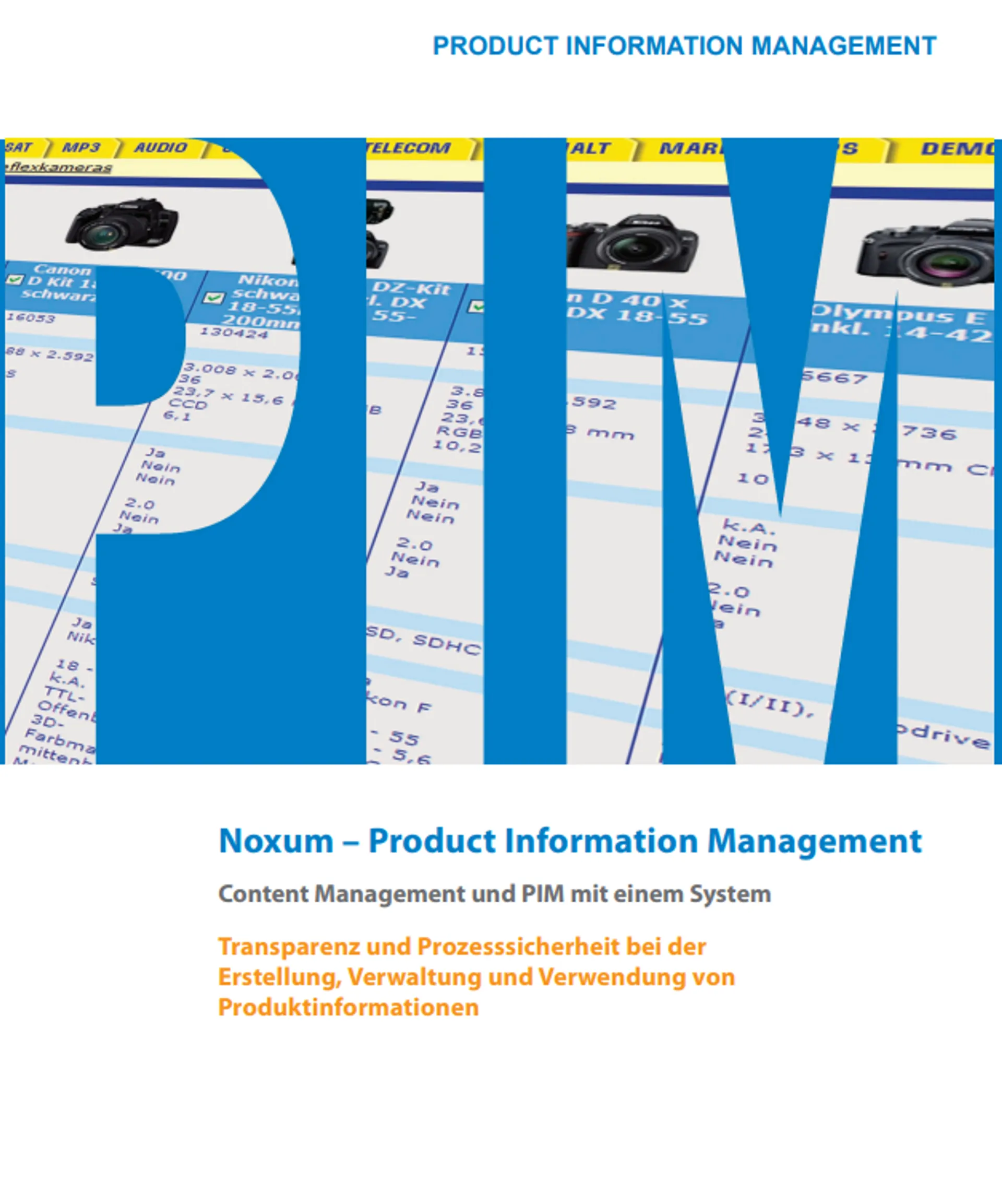 Get in touch with us!
Thank you for your interest. We will get in touch with you.