For 25 years in the heart of Würzburg 

Noxum GmbH

Since 1996, Noxum has been developing groundbreaking software solutions in areas such as web systems, e-business, product information management and techhnical documentation.
Innovation since 1996: The Noxum GmbH success story
With a history of over 25 years in the development of information management solutions, Noxum positions itself as your proven partner for long-term and sustainable business success. Our extensive product portfolio includes avant-garde technologies such as our web-based headless CMS NovaDB, traditional content management systems and specialized product information management solutions such as the Noxum Publishing Studio. Our primary mission is to effectively support customers in achieving their corporate goals and to optimize operational processes.
Noxum's extensive range of products and solutions are used in a number of business areas, including but not limited to e-commerce, product information management, content delivery and technical documentation. In all of these segments, we keep the bar high for quality standards in order to provide our customers with an efficient, secure and powerful infrastructure for their business success.
Our portfolio includes specialized products such as NovaDB, which was developed according to proven MACH principles and is used in a wide range of application packages such as PIM, ECLASS classification and e-commerce data hubs. The Noxum Publishing Studio, an XML-based system solution, combines content management and editorial systems and is particularly indispensable in the creation of complex technical documentation.
An integral part of our business strategy is our extensive partner network, which includes industry experts and implementation partners. Our well-known customers include AUDI AG, JURA Elektroapparate AG, NürnbergMesse GmbH, Dr. Ing. h.c. F. Porsche AG and STIFTUNG WARENTEST, to name but a few.
The company name "Noxum" represents a creative neologism and is a combination of the Latin words "Novum" for innovation and "Saxum" for building block. This naming reflects our pursuit of innovation and our commitment to continuously blaze new trails in technological development.
The management introduces itself
Noxum GmbH is an owner-managed company.
Norbert Klinnert
Managing Partner, Sales, Finance
Since 2000, he has coordinated the company's pre-sales, direct sales and after-sales as sales manager. From 1996 to 1999, Norbert Klinnert worked in the areas of IT project design and consulting for major customers such as Koenig & Bauer AG and Daimler AG. He studied Social Management at the University of Applied Sciences Würzburg-Schweinfurt.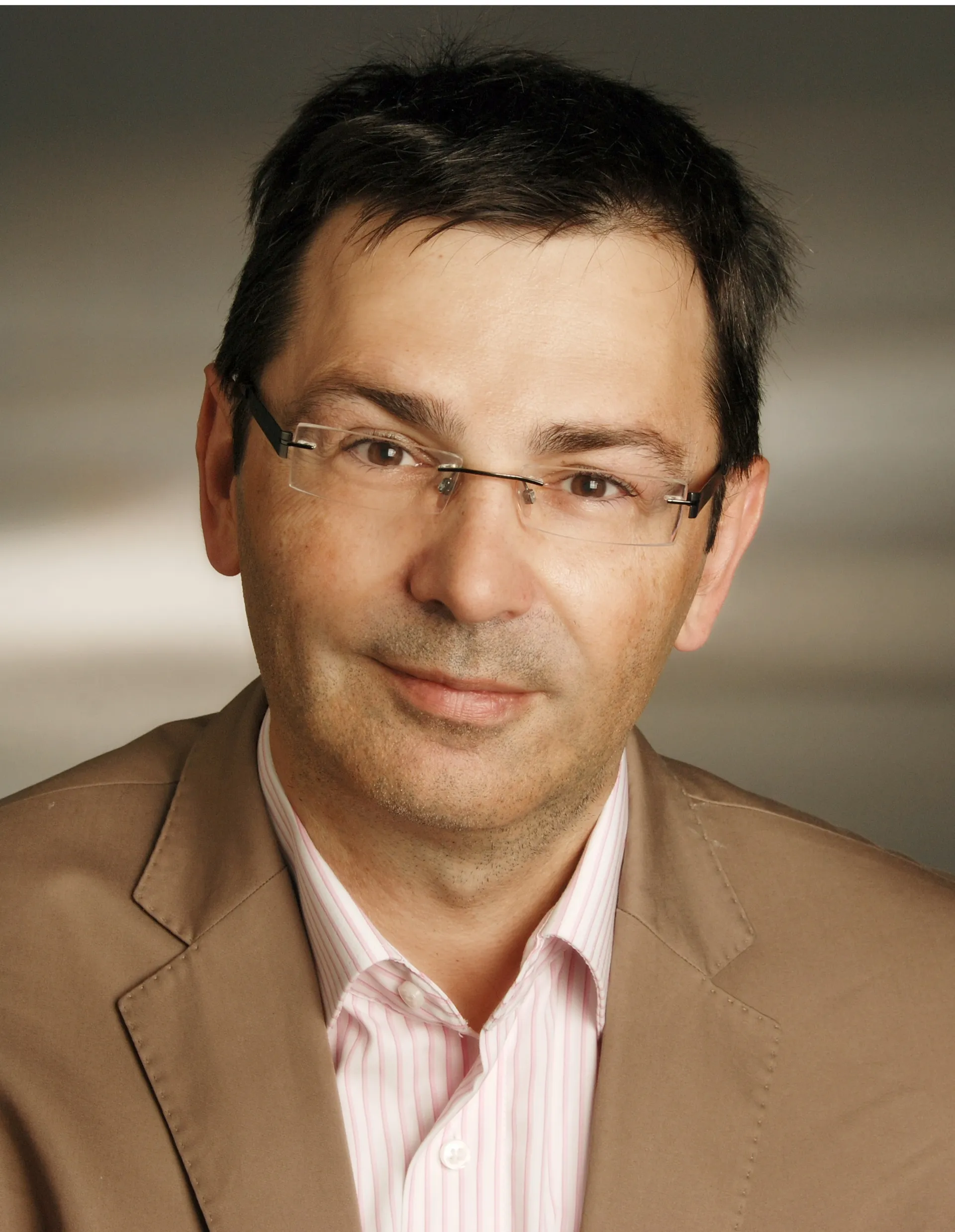 Michael Stegmann
Managing Partner, Head of Consulting, Conception, Development
Michael Stegmann has been a driving force behind technological innovations in the field of information management since the beginning of his career. Back in 2009, he presented Noxum's first cloud process system with CMS at CEBIT, which laid the foundation for the company in the cloud sector. Originally starting with AWS, Noxum swung decisively toward Microsoft Azure in 2010. In addition to Azure, he successfully integrated the use of Kubernetes into Noxum's system architecture. 
With in-depth expertise in web technology and as a software architect, Stegmann designed and developed cloud software system architectures for major customers and Microsoft partners from 2010 onwards. He placed a particular focus on the design and development of multitenant cloud solutions. In addition, he was instrumental in the introduction of AI systems, with particular emphasis on the use of Large Language Models. 
Under his leadership, the NovaDB product was developed for Noxum's portfolio, further underlining the company's technological progress. As the main person responsible for all Noxum products, he has made a significant contribution to the further development of the Noxum Publishing Studio in line with market requirements. His focus has always been on combining a practical approach with the use of the latest technologies, which has enabled him to continuously set new milestones in the field of CMS and PIM. 
Michael Stegmann pursued his studies in business administration at the University of Applied Sciences in Bremen and in computer science at the University of Applied Sciences in Würzburg-Schweinfurt. His academic education combined with his extensive practical experience makes him an indispensable leader in the Noxum team.